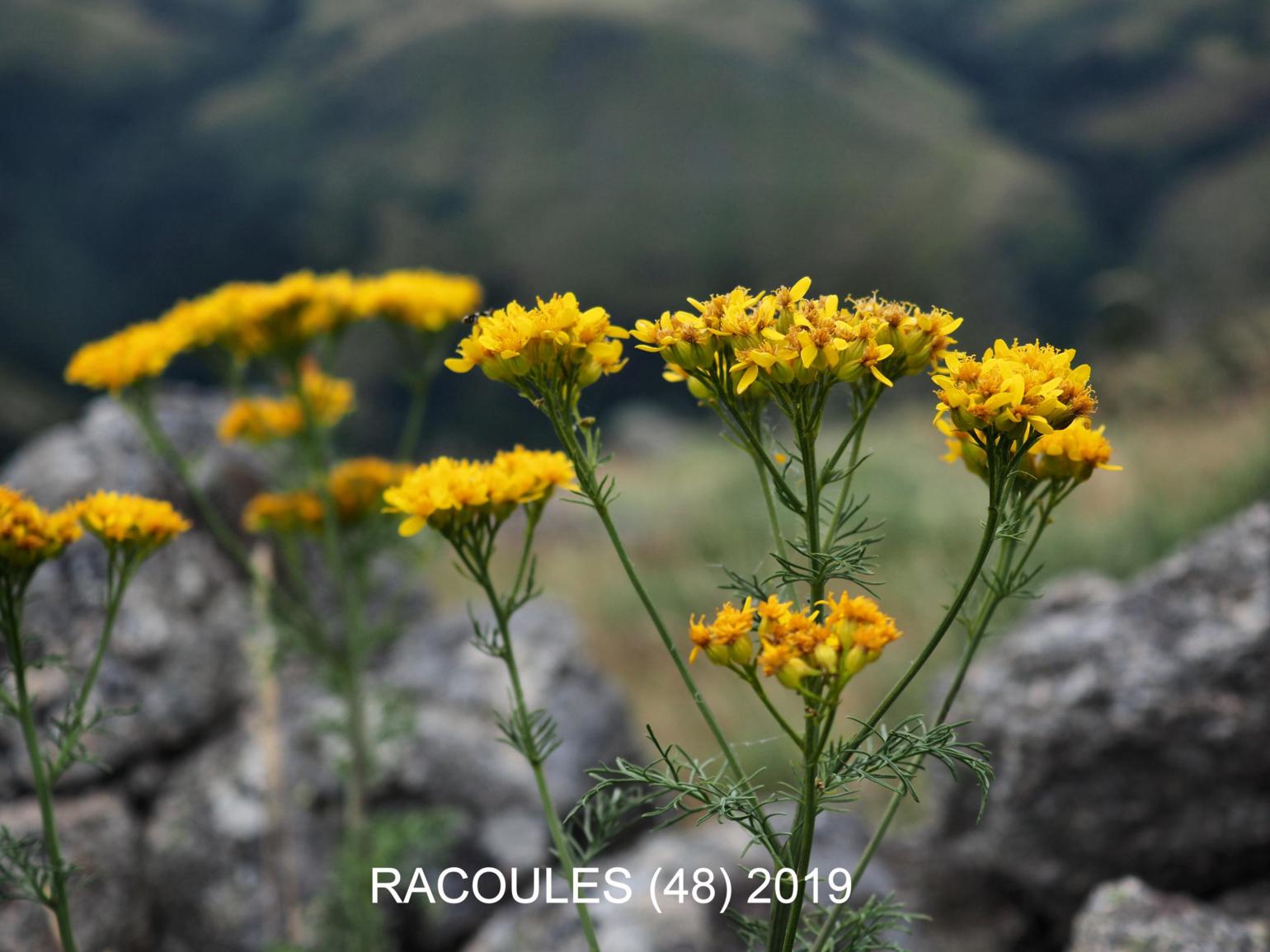 LATIN: Jacobaea adonidifolia (Loisel.) Pelser & Veldkamp

---

Ragwort, Adonis leaved
Family : Asteraceae
Flowering Cévennes: 6 - 7 . Light: partial sun. . Moisture: average
Sample Cévenol GPS : 44°22.38' N 3°35.97' E
Status: Species of conservation concern. (view key)
Habitat: (view in new page) :Secondary : Mountainous grasslands on silica, Thickets of broom or bramble and woodland edges on schist, Lowland heath with heather or bilberry, Heath with purgative broom.

---

Séneçon à feuilles d'Adonis
Famille : Asteraceae
Floraison Cévennes : 6 - 7 . Lumière: moyennement ensoleillé. . . Humidité: moyen
Exemple Cévenol GPS : 44°22.38' N 3°35.97' E
Statut : espèce d'intérêt patrimoine (voir clef)
Habitat : (s'ouvrir nouvelle page) :Secondaire : Pelouses montagnardes sur silice, Buissons à genêt à balais ou à ronces et lisières à fougère aigle sur sol siliceux, Landes basses à bruyère, à callune ou à myrtille, Landes à genêt purgatif.