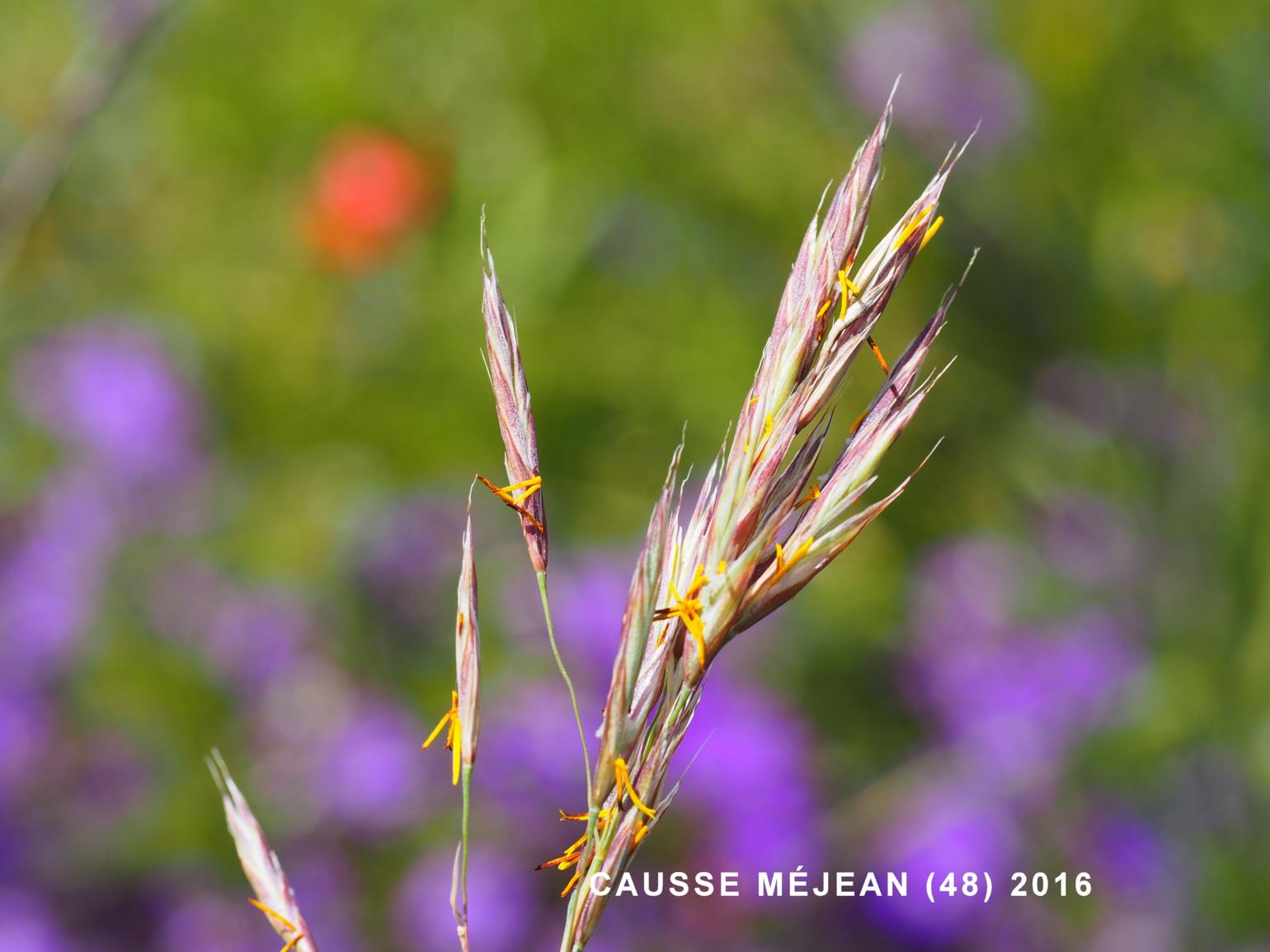 LATIN: Bromopsis erecta (Huds.) Fourr.

---

Brome, Upright
Family : Poaceae
Flowering Cévennes: 5 - 6 . Light: sunny. . Moisture: average
Sample Cévenol GPS : 44°14.45' N 3°33.82' E
Status: Endemic; not under threat in this region
Habitat: (view in new page) :Key: Dryish grasslands with Upright Brome on limestone and silica clays.Secondary : Pastures on rock platforms and rock debris, Steppe-type dry grasslands of the Causses (limestone/dolomite), Pastures and grasslands of the valleys (limestone/silica), Woods with deciduous oak on limestone.

---

Brome érigé
Famille : Poaceae
Floraison Cévennes : 5 - 6 . Lumière: ensoleillé. . . Humidité: moyen
Exemple Cévenol GPS : 44°14.45' N 3°33.82' E
Statut : Endemique ; pas menacé dans ce région
Habitat : (s'ouvrir nouvelle page) :Clef : Prairies semi-sèches à brome érigé sur marnes et argiles. Secondaire : Pelouses sur dalles et sur débris rocheux, Pelouses sèches d'allure steppique des Causses (calcaire/dolomie), Pâturages et prairies des vallées (calcaire/silice), Chênaies à feuilles caduques sur calcaire.