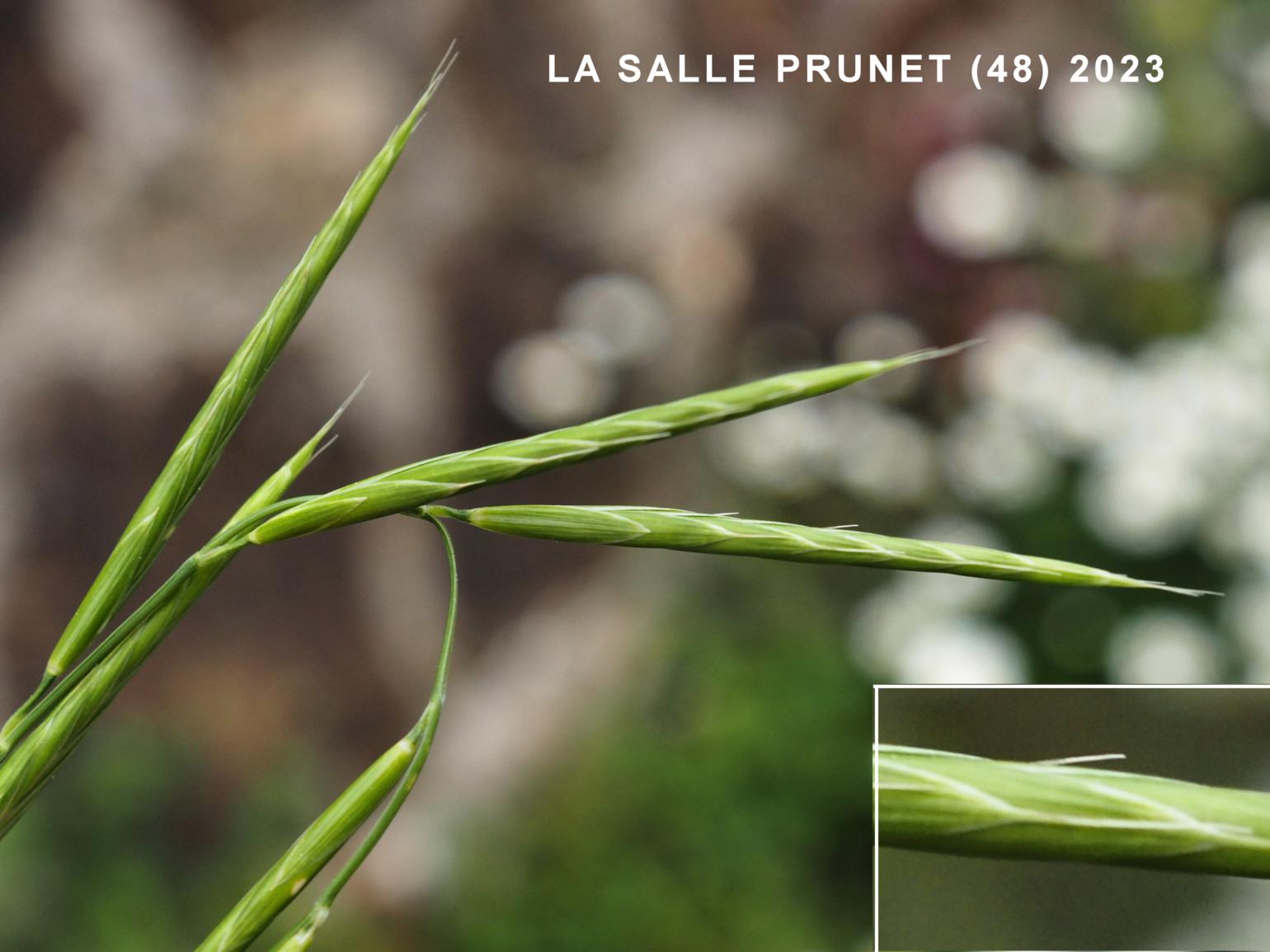 LATIN: Brachypodium rupestre (Host) Roem. & Schult.

---

Tor-grass
Family : Poaceae
Flowering Cévennes: 6 - 8 . Light: sunny. . Moisture: average
Sample Cévenol GPS : 44°22.35' N 3°39.17' E
Status: not under threat in this region
Habitat: (view in new page) :Secondary : Dryish grasslands with Upright Brome on limestone and silica clays, Wasteland thickets of tree heather and evergreen oak on schist, Woods with deciduous oak on limestone, Beech woods on dry limestone.

---

Brachypode des rochers
Famille : Poaceae
Floraison Cévennes : 6 - 8 . Lumière: ensoleillé. . . Humidité: moyen
Exemple Cévenol GPS : 44°22.35' N 3°39.17' E
Statut : pas menacé dans ce région
Habitat : (s'ouvrir nouvelle page) :Secondaire : Prairies semi-sèches à brome érigé sur marnes et argiles, Buissons à bruyère arborescente et à chêne vert sur silice (matorrals), Chênaies à feuilles caduques sur calcaire, Hêtraies sur sol calcaire sec.